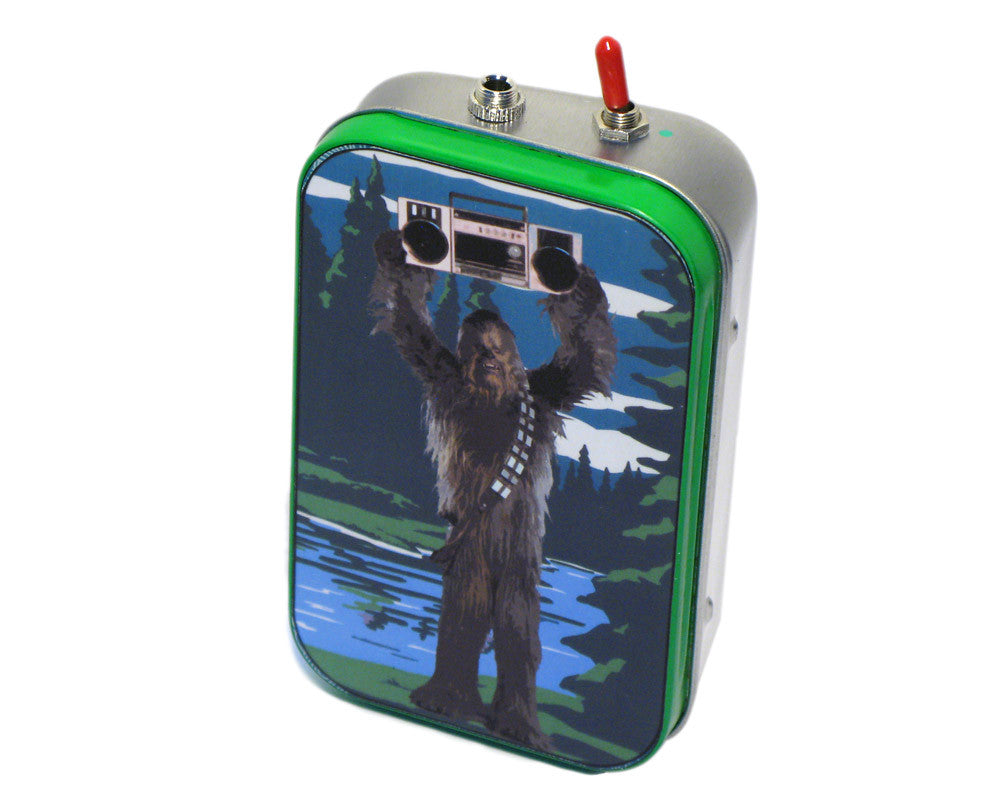 "Chewbacca.........Say What" Mint Tin Pocket Boombox
"Chewbacca.........Say What" of the Star Wars Collection
Original graphic featuring Chewbacca on a green mint tin.  Includes a rosewood wooden speaker baffle. 
Up-cycled mint tin turned portable boombox. Powered by a 9volt battery. Auxiliary cord & battery included. Original graphic designs on the lid & burled rosweood baffle.

Plug in to iPhone or any device with a headphone jack. Plug & play! Take your music with you.

Perfect for camping, picnics, or just showing off your cool gadgets. Great gift for the guy or gal who has everything!