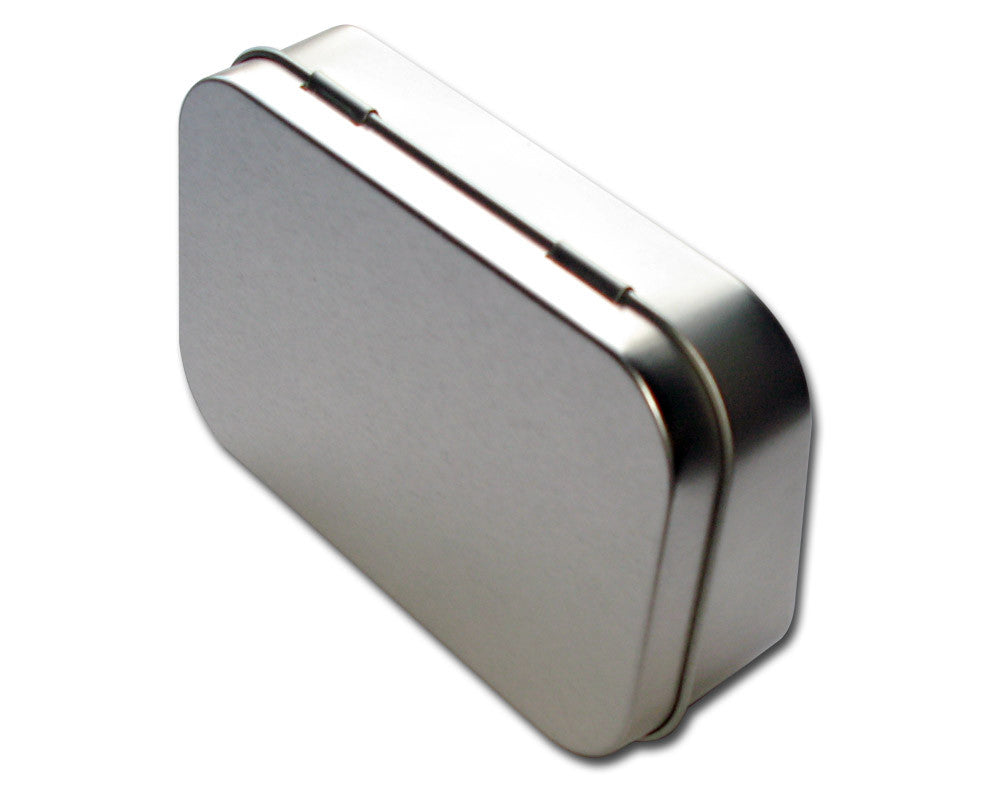 Custom Mint Tin Pocket Boombox
Please allow 2-3 weeks of processing/creative time for all custom work.

Custom design your own Mint Tin Pocket Boombox.  Supply your image and choose your baffle style.  Images must be at least 3"x2" at 300dpi.  Email MAKBUILT to discuss details.
Up-cycled mint tin turned portable boom box. Powered by a 9volt battery. Auxiliary cord & battery included. Original graphic designs on the lid & burled walnut wood baffle.

Plug in to iPhone or any device with a headphone jack. Plug & play! Take your music with you.

Perfect for camping, picnics, or just showing off your cool gadgets. Great gift for the guy or gal who has everything!