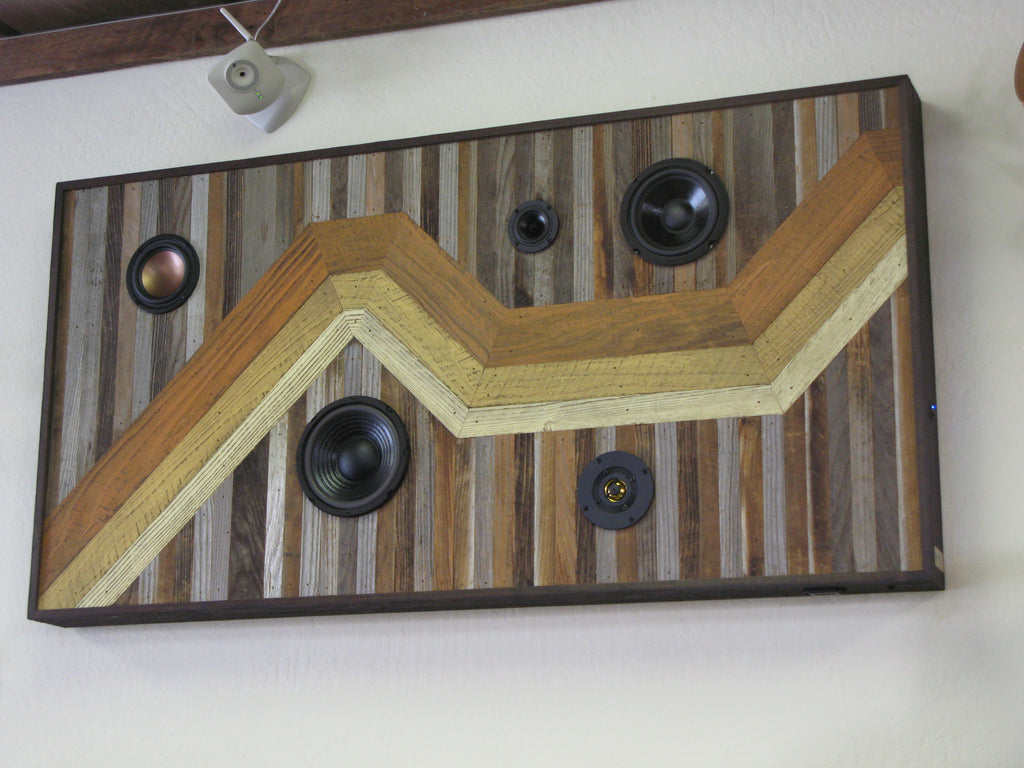 "Soundwave" part I.
"Soundwave" is a wall mounted wireless stereo system.  Made of reclaimed wood, this one of a kind stereo system is not only made for great music listening but as a piece of wall art as well.  This unit is the first piece of a diptych.  The companion piece continues the artistic design and can be together or separate.
This system is set up with 2 woofers, 2 mids, 1 tweeter, and is completely wireless.  The 100 watt bluetooth system is powered 2 rechargeable batteries with a LED battery meter read-out allowing for up to 14 hrs playback before needing to be recharged.
This wall unit comes with the battery adapter need for recharging as well as wall mounting brackets.
Measurements:  49"L x 25"H x 3.75"D Weight:  48lbs.